CFO Rising East Summit

From time to time, we come across breaking news and developments in the areas of corporate finance and accounting which we want to share.

Here in our News and Events Room, we will be posting alerts on recent accounting pronoucements, financial reporting requirements, and tax regulations that have a significant impact on businesses. We will also post developments in LSS Finance And Accounting and XBRL.

Be sure to check in from time to time for our informative updates.







The CFO Rising East Summit Conference will at the Hyatt Regency Miami from March 11 to the 12. This year's theme is "Find The Path To Growth". Guest speakers include Jonathan Hall of Walmart, Brian Kaner of Sears, Joel Grade of Sysco, and Lori Bondar of Avery Dennison.





Harrison Group Consulting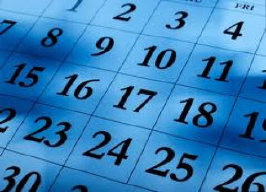 News For CFOs