HGC amassed substantial business knowledge in many industries and service sectors. We have assembled and organized business strategies, gathered from our clients, into a proprietary knowledge base.

Our knowledge base includes Best Practices we learned from our clients, as well as, developments in financial accounting, corporate finance, and Lean Six Sigma.

We want to share these successful business strategies with you. A selection of popular articles from our knowledge base are available below. If you are unable to find an article of interest to you among the selection we provided, please submit your request by email through our Contact Us page.




Lessons Learnt During The First Stage Of The XBRL Mandate
For the SEC and first XBRL filers, the conversion of financial statements into XBRL was truly a learning experience. The first phase of th SEC mandate requires the body of the financial statements be submitted in both traditional HTML and in XBRL format. In year two, amounts and tables accompanying financial statement footnotes were required to be tagged.

During these two stages of the XBRL adoption, the SEC estimated tagging and validation errors in excess of 18,000 of the 1.6 million tagged financial data. A majority of the errors, 12,550, were attributable to inverse values, that is, a negative value for an element with a positive value. Errors involving elements requiring to report a value totaled 2,582, while errors involving elements reporting a value when none should be reported totaled 1,530.










Harrison Group Consulting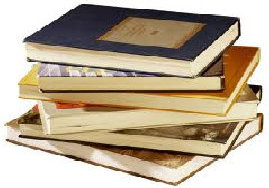 The Costs Of Restating Financial Statements May Be More Than Monetary
The costs of restating financial statements may be more than just monetary. In a February press release, Diamond Food, the parent company of Emerald snack nuts and Pop Secret popcorn, announced that their planned purchase of Pringles potato chips from Proctor and Gamble was in jeopardy after discovering an accounting error.

Diamond's Board of Directors found the company inaccurately deferred $80 million in payments to walnut growers over the past two years. The resulting financial restatement led to the ouster of Diamond's CEO and CFO, while shares of Diamond Food fell 43 percent after the restatement announcement.

Initially, Proctor And Gamble insisted on a favorable resolution of the matter before completion of the sale. Ultimately, P&G nixed the deal in favor of selling the potato chips maker to Kellogg for $2.7 billion, representing an 80 percent premium over the existing Diamond deal.

What a reversal of fortunes for Diamond Foods. The purchase of Pringles was a strategic acquistion, and a major coupe for the much smaller Diamond Foods. The all stock deal, valued at $1.5 billion, would instantaneously grow Diamond's revenue from $950 million to $2.45 billion and transform Diamond from the nuts business into a more consumer-oriented snack food company.

The restatement proved to be costly in monetary terms. Diamond is required to pay P&G $60 million in break-up fee for the failed merger. Diamond will also pay more in interest. Diamond's change in earnings may be a violation of its loan convenants. The company's current borrowing cost at 4.5% could rise. Every rise of one percentage point will cost 16.5 cents per share or $3.6 million annually.

Aside from the monetary damages, Diamond's shares did not rebound from the 43 percent drop shortly after the announced accounting error. Its prized acquistion of Pringles failed, and the SEC is considering further actions.

The investigation by Diamond's Board and the SEC revealed serious lapses in internal controls leading to the overstatement of profits. Management systemically deferred expenses into future quarters to inflate profit